The Cumberland Valley Rail Trail is getting a piece of history
with its newly created Shippensburg Station.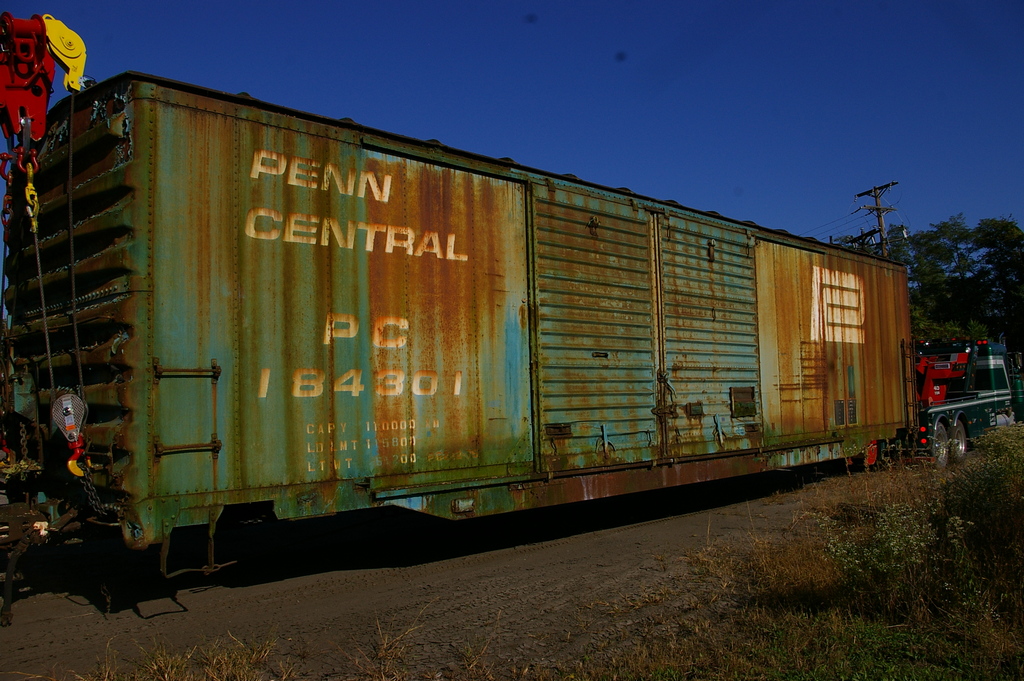 The Penn Central boxcar has been sitting on an abandon siding for almost 30 years.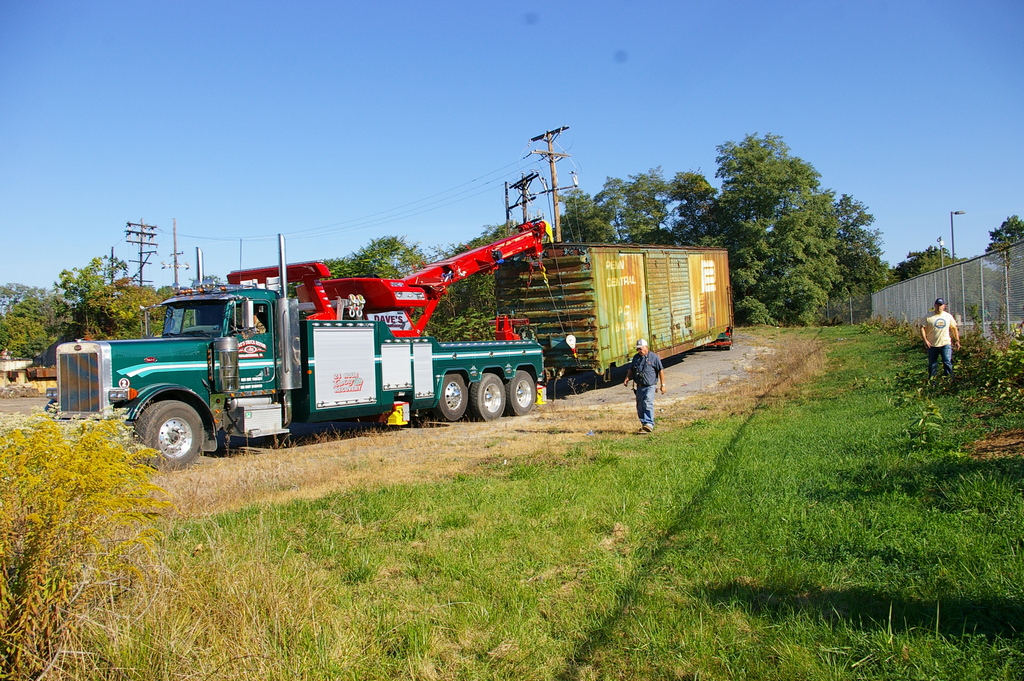 Crews from Dave's Truck Repair of Chambersburg have moved a boxcar
that once carried freight on the old Cumberland Valley
line to its new home along the Rail Trail near Fort and Earl streets.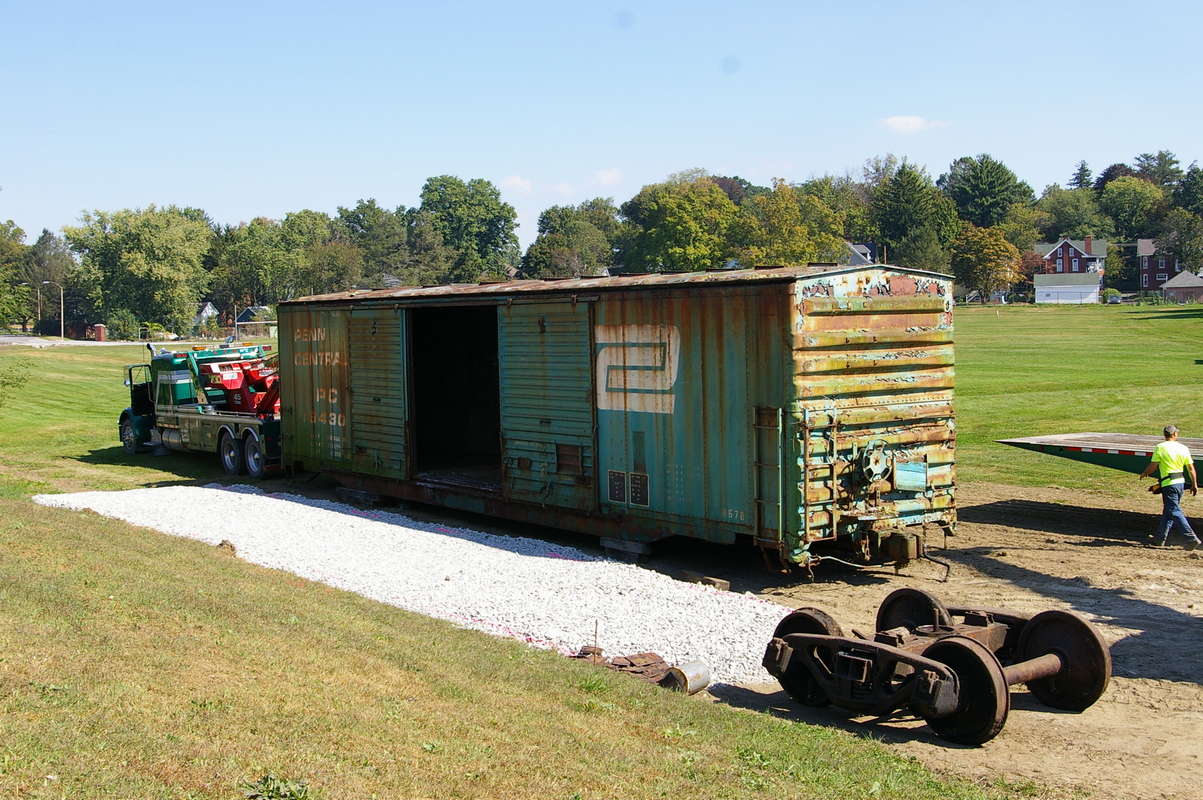 The boxcar will be restored to its original luster and will join other railroad artifacts at the site.
Cumberland Valley Rail Trail Map